Brandi Mitchell is known as The Brand Producer for her creative ability to fuse entertainment, marketing, inspiration, and storytelling into a bankable brand. As President of Koris Media, she is the secret sauce that the nation's top 2% of experts, entrepreneurs, consultants, and coaches choose when they're looking to build an iconic brand, uplevel their positioning, and build powerful packaging that elevates their visibility. She is the founder of the Produce Your Own Brand Method, a four-time author, and a filmmaker. For more information, you can head over to brandimitchell.com.
Building a recognizable brand for you and your company is more important than ever. If you want to know how to create an iconic brand, I have The Brand Producer in the house. Brandi Mitchell is going to give us her insights and system on how to go about building an iconic brand. You don't want to miss this one.
"I believe that there are so many talented people that sometimes get passed over because they're not packaging position properly." – Brandi Mitchell
Listen to the podcast below: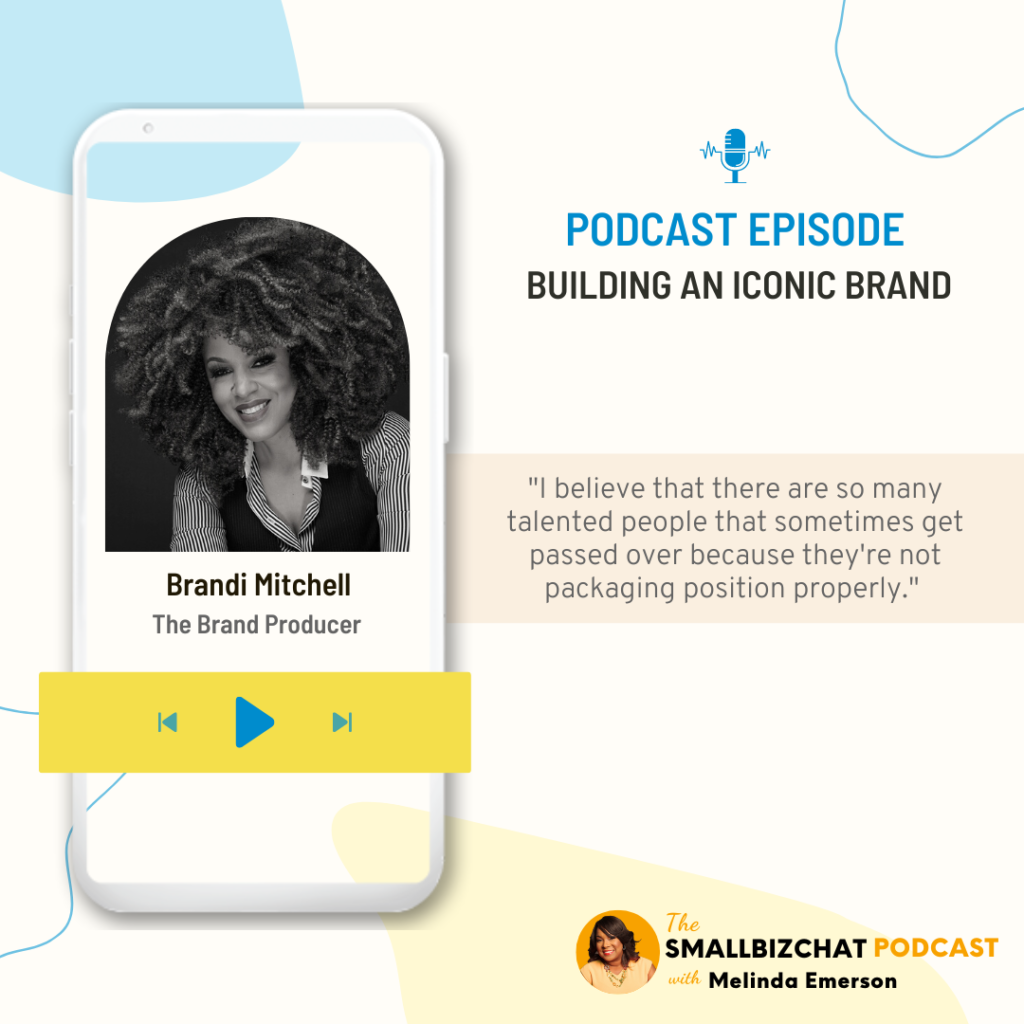 This week on SmallBizChat Podcast:
Why you need to have a stand-out brand. 

How Brandi niched down to become The Brand Producer. 

The 6-Step Produce Your Own Brand Method. 

Having an aligned presence online. 

Creating your team to uplevel your brand. 

Getting noticed in the shallow, Insta-famous world.

Always train with the best and look the part. 
Resources Mentioned:
Connect with Brandi Mitchell:
Get More!
Want to hear more episodes of The SmallBiz Chat Podcast? Subscribe on your favorite platform so you never miss an episode!
​