LaQuan McCarley is a government contracting expert who provides consulting services to help small businesses start doing business with the federal government. Her firm, Verve Consulting, Inc., provides business development, compliance, proposal management, and certification services for companies interested in doing business with the federal government. Through her 20+ years of experience, she is familiar with the demands small business owners face, and she's often referred to as a bridge to help her clients get through the hurdles of business ownership and government contracting to reach their revenue goals.
In today's episode, LaQuan McCarley explains what a small business owner needs to know to start their journey into government contracts. She's got decades of experience and knows the ins and outs, as well as the key websites and research needed for you to take your business to the next level with government contracting. If you're interested in government contracts, this is a can't miss this episode. Take a listen!
"You want to continually network, you want to talk to people, you want to talk to other government contractors who are already in this role because that connection in our world is very small in the sense of understanding who we are and what we do, but make sure that you're visible." – LaQuan McCarley 
Listen to the podcast below: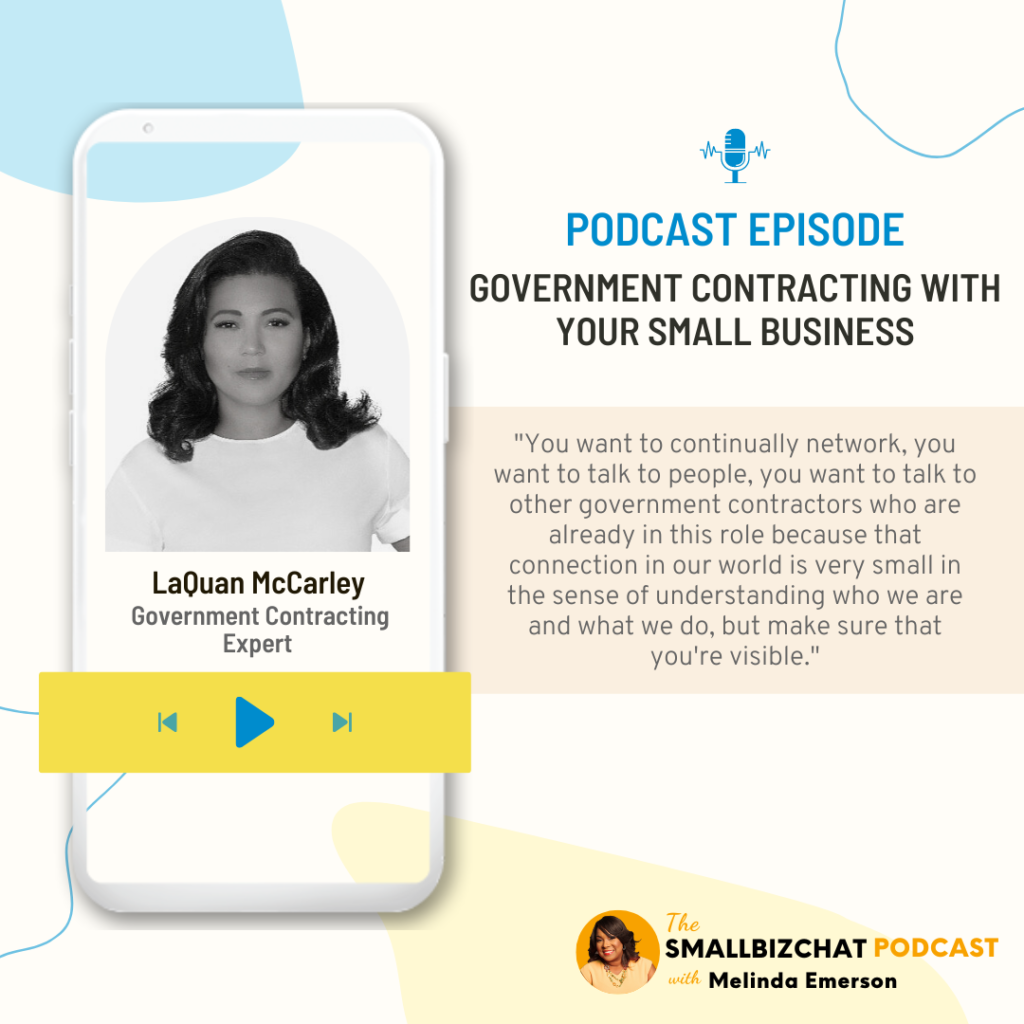 This week on SmallBizChat Podcast:
Becoming a contractor to the federal government. 

Classifications, codes, and deadlines. 

Building your reputation with subcontracting opportunities. 

The importance of networking. 

Researching to

that fits you and your company. 

Each agency has a goal they must meet in the business industry. 

The best time to look for a government contract. 

4 types of government contracts. 
Resources Mentioned:
Connect with LaQuan McCarley:
Get More!
Want to hear more episodes of The SmallBiz Chat Podcast? Subscribe on your favorite platform so you never miss an episode!
​