Guest Article
Going mobile can open a lot of doors for your business and if done correctly, can help guide customers to a path of purchase. In 2013, small businesses expected about 13% of their holiday sales to be through mobile commerce. That's a major jump from the previous year.  And small, local businesses have better opportunities on mobile because they can fit it to the needs of their business.  So how do small businesses market on mobile in an efficient way?
If you really want to make a go for it, you may want to consider harnessing the power of mobile and adapting to this revolution to grow your business by following this advice:
1.EARN LOYALTY WITH SMS & MMS MOBILE MARKETING CAMPAIGNS
Creating a simple text friendly (SMS and MMS) message to send to customers can help notify them about current promotions in real-time.  This is a medium that offers a more personal reach to the influencer, which not only helps to maintain loyalty but also boost sales. According to a survey by Payvia, 98% of text messages are viewed by recipients, which give businesses a higher volume of reach and ultimately ROI.
When creating a SMS or MMS message, stick to these tips:
Send the right message that offers value "Get 20%"
Hit a home run on the first 60 characters.
Make it interactive by asking for customer feedback.
2. DEVELOP MOBILE-OPTIMIZED EMAILS
With 50% of unique email opens coming from mobile, you're going to miss a huge opportunity to reach potential customers if you don't have your email marketing campaigns optimized for smartphones. Mailchimp found that 69% of mobile users delete emails without reading if they are not optimized for mobile. Ouch!
Tips for optimizing your email marketing campaign:
Create a direct subject line that won't leave your email in the Trash folder.
Pay attention to the snippet text. This is the first impression smartphone users get when they open your email so make it good!
Put the call-to-action right in their face.
3. START EXPERIMENTING WITH MOBILE ADS
Mobile search capabilities and shopping options quickly have advanced to the point at which customers can be located — and served targeted ads — not only based on their demographic data but by their ZIP codes, street addresses, even the roads they're currently driving on.
Here are some tips to get more bang for your buck:
Target the right people by researching your local area, demographics, personality traits, etc.
Utilize social media mobile-targeted ads from Facebook, Foursquare, and Twitter.
Make the copy personal with a clear call-to-action.
4. LAUNCH RESPONSIVE MOBILE SITE
In 2013, responsive design became all the rage.  Having a website that adapts and functions automatically based on the device your consumers are using is invaluable.  A poll from late 2012 found that 61% of mobile users will leave a website if they can't immediately see what they're looking for.  Imagine how that number will increase in 2014.  We are living in a society where convenience and instant satisfaction are demanded, not hoped for.  Businesses have a small window of opportunity to grab their customer's attentions and retain it.
So decide what goals are important to you and your small business and build a mobile plan around those goals. Make sure that there is consistency in your business from branding to main website and all the way down to mobile.  Embrace the changes and get ready play the game because mobile marketing is about to jump to a whole new level in 2014.
"Sales On Smartphone Showing Mobile Marketing" courtesy of Stuart Miles / www.freedigitalphotos.net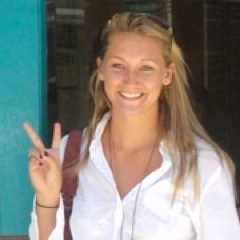 About the Author:  Annalea Crowe is a dreamer of innovation. In the real world, when the cape comes off, Anna is a digital media marketer who loves peanut butter. Follow her on Twitter @annaleacrowe.